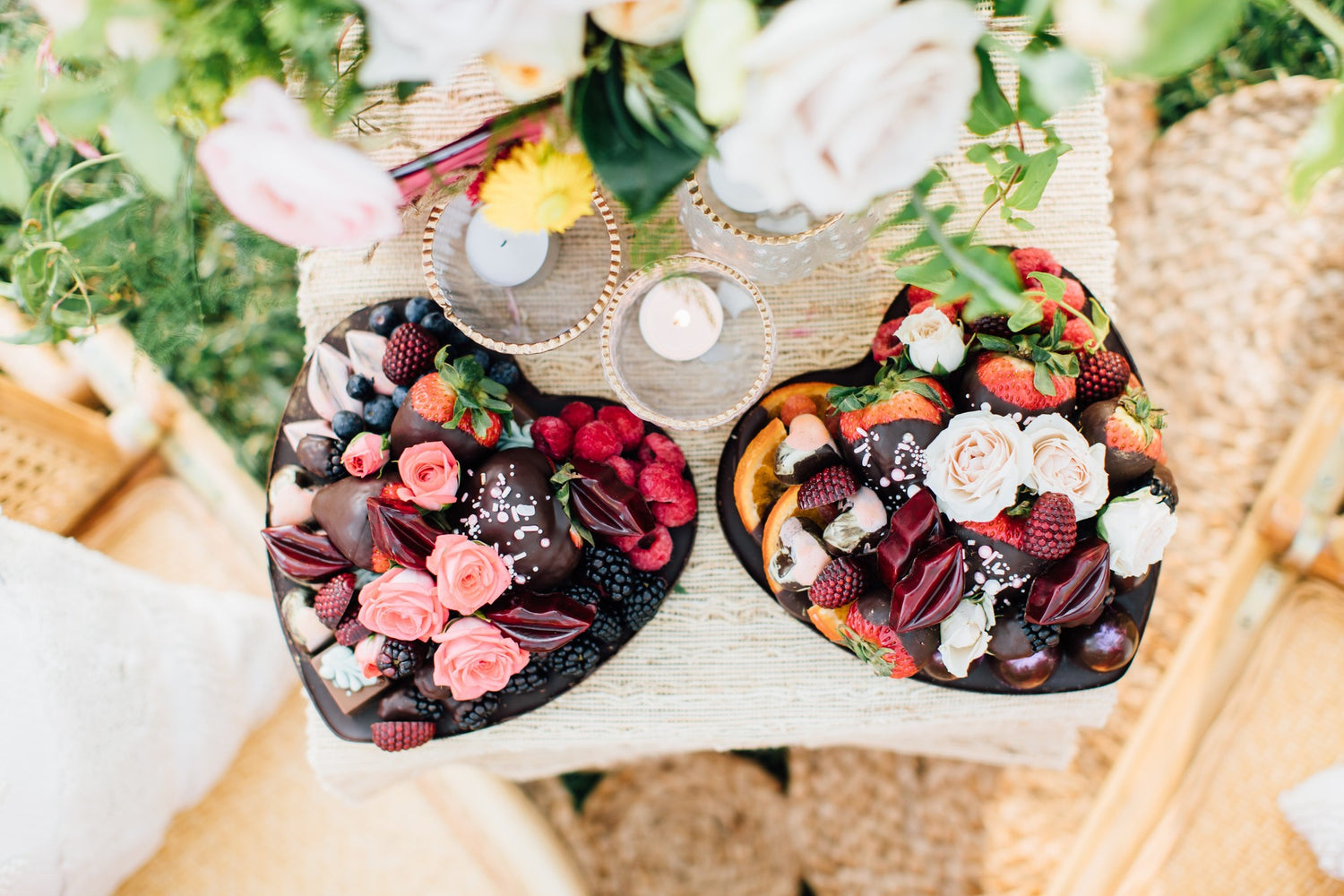 Each stunning SK Chocuterie creation includes an eye-catching display of organic hand painted and hand dipped artisan chocolates, local organic in-season fresh fruit, couverture dipped organic dried fruits, nuts, edible herbs and flowers.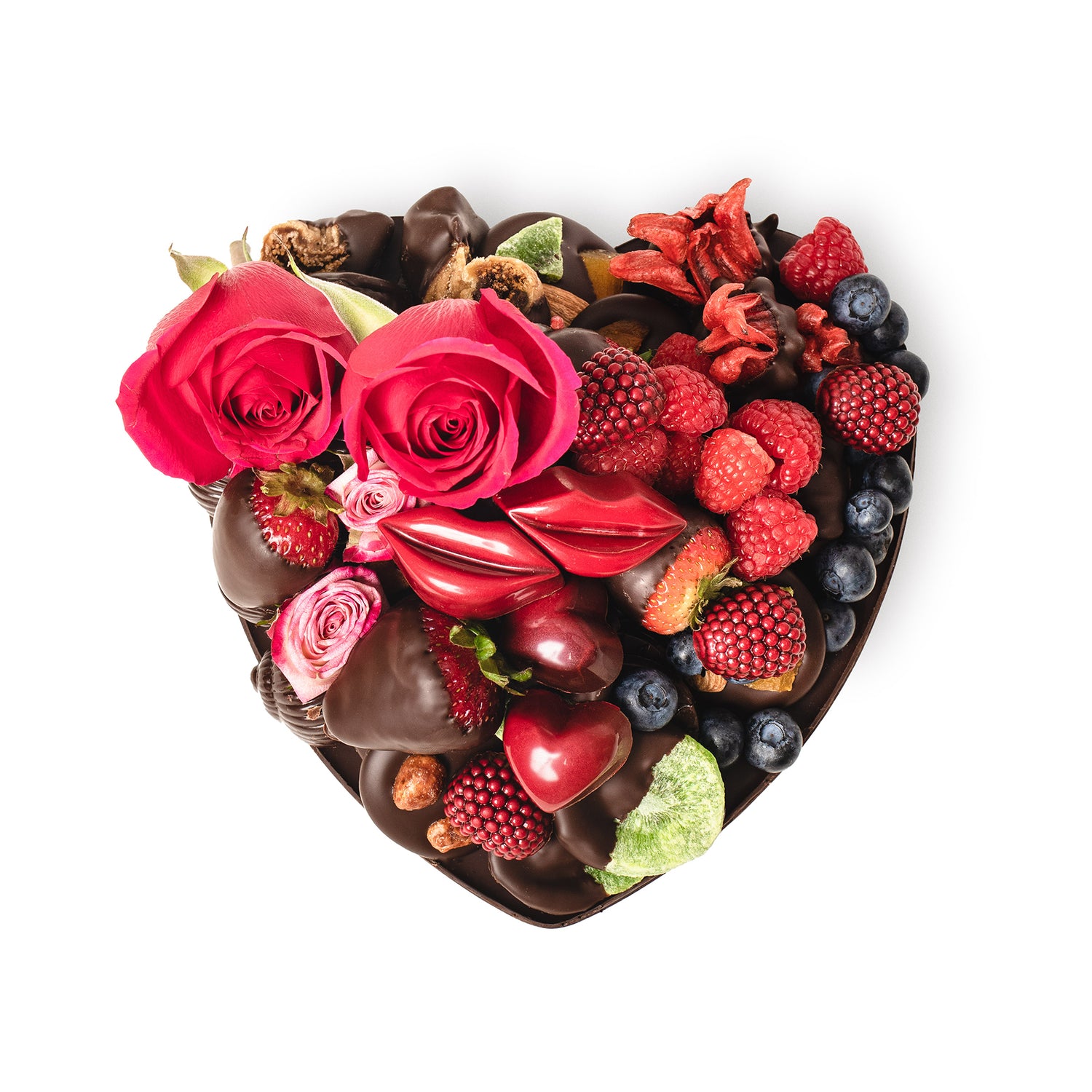 Available to Ship
This stunning SK Chocuterie is a mix of fresh and dried organic fruits, hand dipped strawberries & hand painted luxury chocolates artfully placed upon an Agostoni solid Italian chocolate heart.

Your SK Chocuterie will be shipped overnight the day following your order to ensure the utmost freshness.
BUY NOW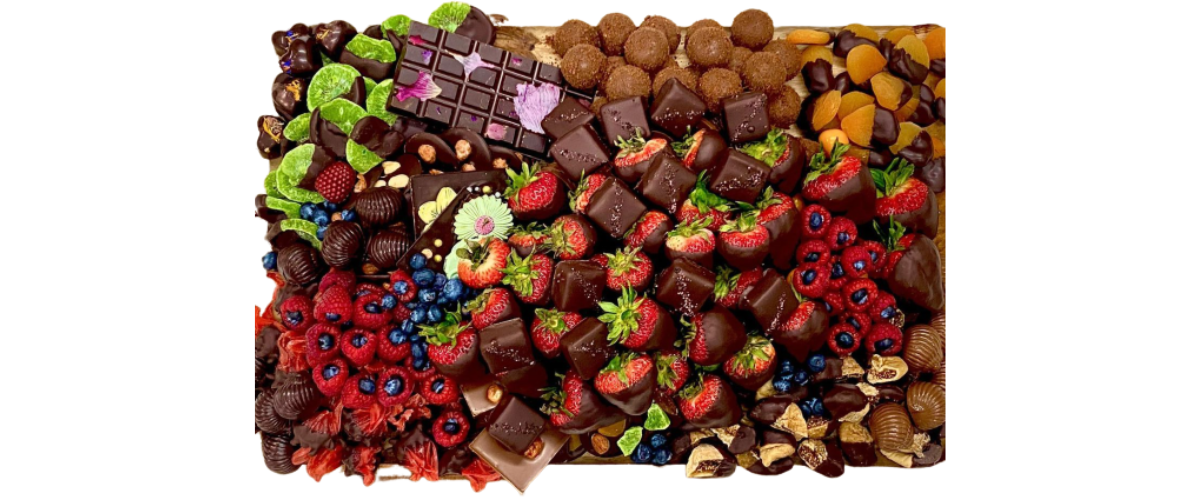 Special Order
le petit | 13" x 9" | $120 (Refundable Deposit $40)

tres chic | 15" x 11" | $175.00 (Refundable Deposit $50)

Émanoui | 21" x 14" | $295 (Refundable Deposit $50)
CONTACT US